Well Made Shop
Minimal framing solutions — designed to cost less, last longer and be far more flexible.
Custom Magnetic Framing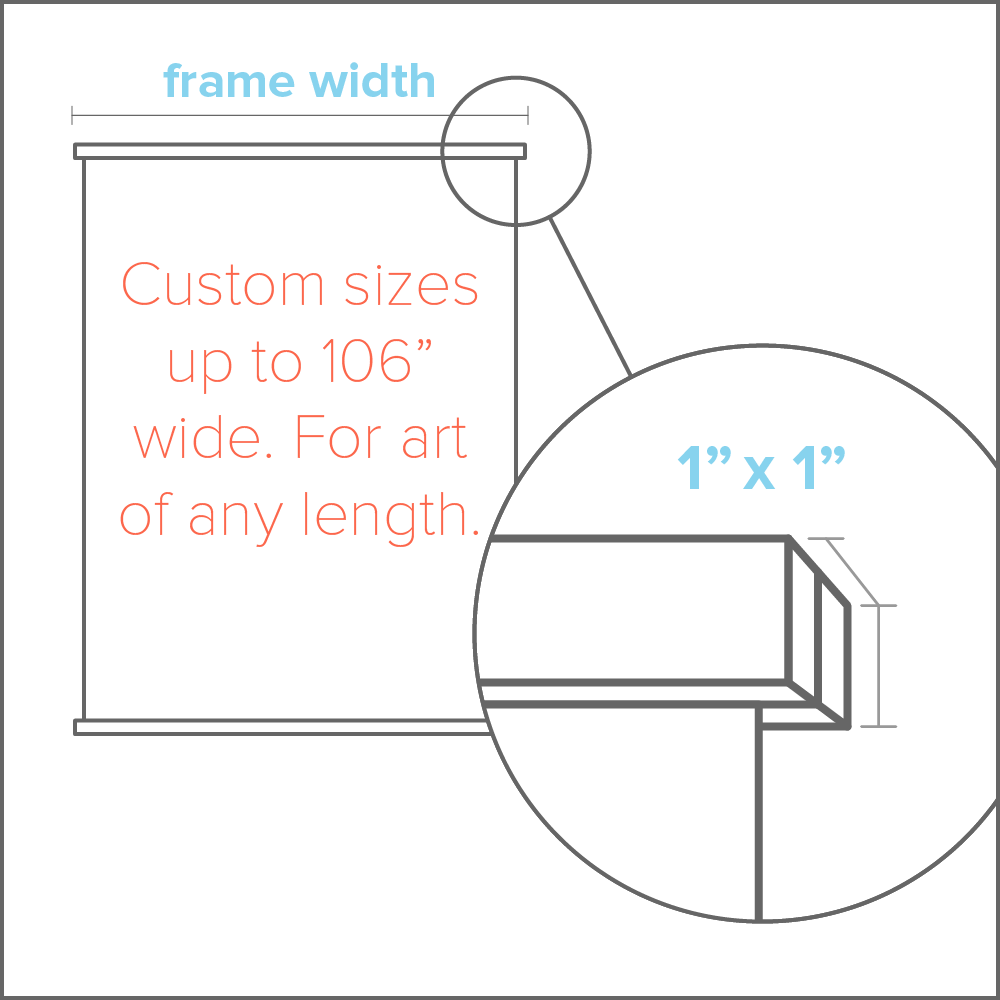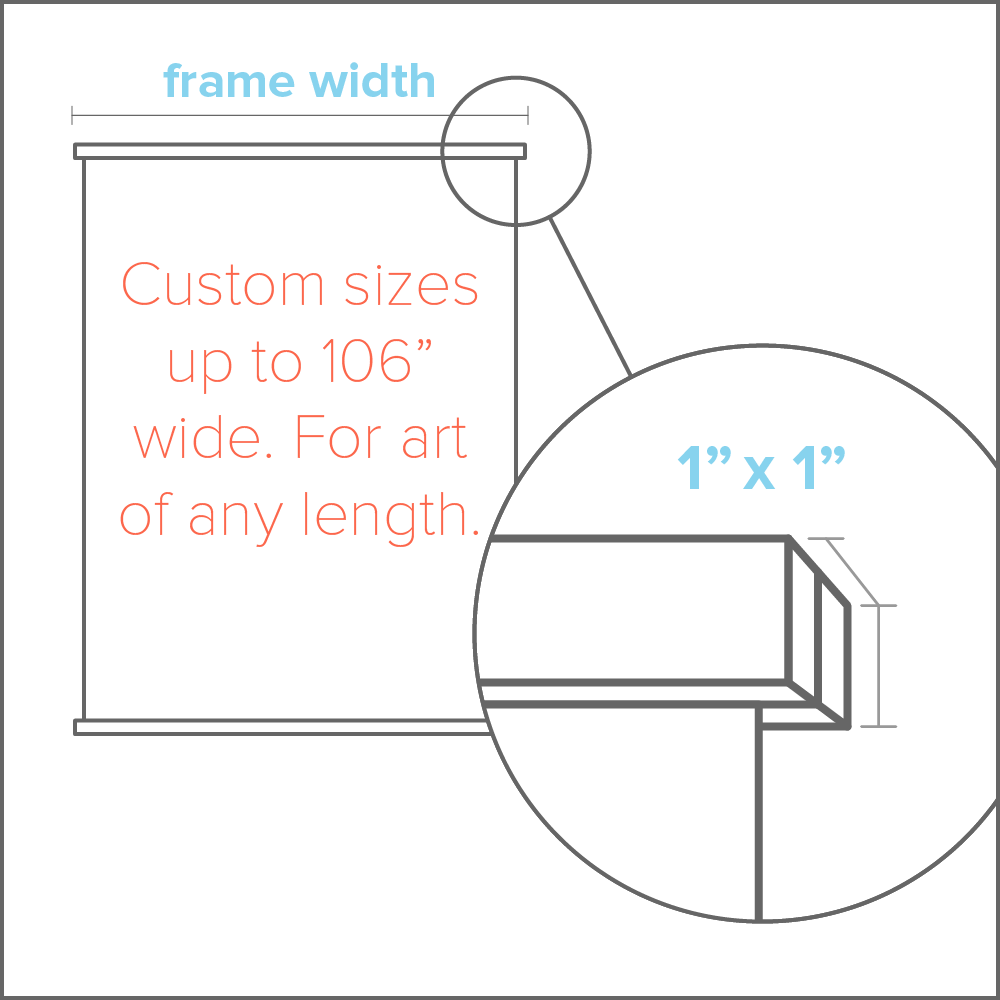 Custom Magnetic Framing
Our custom magnetic poster hangers work like a clamp, framing art at the top and bottom without damage. These frames have a larger profile and use 6x strong magnets than our standard frames. These frames are perfect for materials up to 1/8" thick and install in minutes, using the included screws and anchors.
Our frame from $3.5–$4/inch. Start by selecting the width of your artwork and click "Choose Finish" to choose your finish. For frames larger than 72", please email us directly.
Incredibly Strong & Safe.
We use industrial-grade magnets (6x stronger than our standard frames) embedded just below the surface to create firm clamping pressure across the frame. Perfect for all materials up to 1/8" thick.
Infinitely Reusable.
Magnets and solid hardwood coated in furniture-grade finishes, that's it. With such a simple design and such high quality materials, our frames are made to last a lifetime no matter your application.
Handmade up to 106" wide.
Each frame is handmade in our Chicago facility to your exact specifications (as small as 1/32"). We specialize in odd- and over-sized framing. For sizes greater than 72", please email us for an estimate.
Not quite what you're looking for?
Shop our other products.