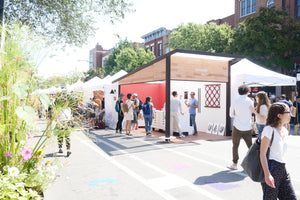 Your stuff should last a long, long time
Creativity
Runs Deep
Our Founder, Brandon Knowlden, grew up about an hour north of Detroit. After a lifetime of remodeling homes, his parents purchased a dilapidated cabin and built a massive wood shop for their most ambitious rehab to date. During the same time, one of Brandon's four siblings began a tree service, where we intercepted much of our early lumber from the waste stream. In 2013, Well Made was founded after putting in nearly 10 years as an Art director in the advertising industry.
" Creating something to last a lifetime has had such a profound effect. "
- Brandon Knowlden, Founder
It all started
With A Pair Of STiiCKs
Our Magnetic Poster Hangers were conceived from a common frustration – art is debilitatingly expensive to frame. We simplify the framing process by eliminating most of it. STiiCKs were introduced through Kickstarter, raising nearly $28,000 and we couldn't be happier to still make them today.
LET'S RETHINK
Framing & Organization
Over the years we've focused our efforts on designing functional, interesting objects for interacting with your art and staying organized in the home. We make things affordable the hard way, trimming out loose ends instead of compromising quality. It's not enough for our products to only be functional. When you have something made properly, it rarely needs to be replaced. And when something is beautifully designed it becomes a part of something larger than itself. We hope to help you frame interestingly for years to come.
Others Back Our Mission, Too
Our Process:

We Love Design
Product design. Graphic design. Design for manufacturing... Design is what we do. If we can't create product experiences that you'll rave about, we go back to the drawing board.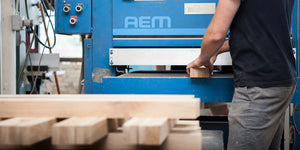 Our Process:

Built To Last
Well Made is not just our name, it's our mission. We start with the best raw materials possible, and then shape them with expert craftsmanship so they'll last for generations to come.
Our Process:

Expert Manufacturing
How a product is made is just as important as what it's made from. We know our way around a wood shop like the back of our hands, and use this expertise to keep quality high and costs down.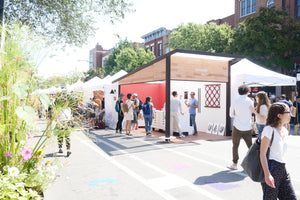 Our Process:

Here For You
Our Chicago-based team is small but mighty. We're proud to craft products from scratch, pack them up, ship them off to your door and pick up the phone when you call, all under one roof.